I'm so excited to report that we have over 55 men and women kicking BUTT in our 2018 Challenge!!  SO many of our members are already down 4, 5, even 6 or more pounds and we are only two weeks in!
Last month, we spotlighted our inspiring member Marilyn and shared her transformation story  >>Click Here Marilyn's Story<<.  She received an outpour of support and encouragement, so THANK YOU!  She's still going strong and is already working towards new goals.
This week I have the honor of sharing Erika's story – she's a supermom who felt like she was tapped out on energy and time, and knew she wanted to make a change – for both herself and her family. 
Here's Erika.. in her own words!
"Prior to joining Bay View Boot Camp, I often felt like "I used to be in shape", had low energy, and did not love the reflection I saw in the mirror. I made good food choices, but exercised infrequently as a result of mommyhood and a career. The days were just not long enough to fit it all in, and I was trying to pour from an empty cup.
I decided that wasn't good enough. I needed to be happy to be my best. Surely, I could find a few hours a week to focus on me, right? Something had to change. This is where my transformation began.
At first, I started out slowly attending a couple classes a week, and modifying the exercises so I could keep up. I felt better within a couple weeks and trimmed up a bit too. However, after a couple months I realized in order to reach my goals I needed to up the ante.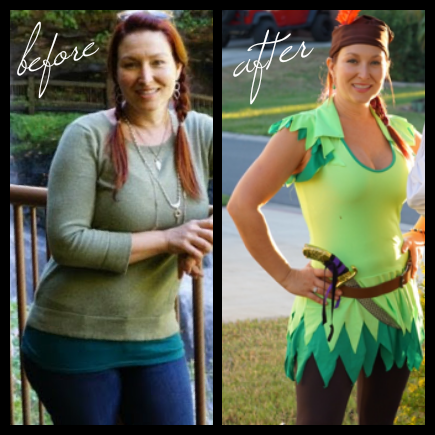 With help from Laura and the team I did just that with the Little Black Dress challenge. I learned I needed to reel in my portions a bit, and exercise 3-4 times a week to get to the next level.
Like any lifestyle change, it was hard at first, but not for long. I felt great about the changes I was making and started to see results quickly, and I've lost a total of 15lbs!
I feel great about me again. My energy has increased, I have a more positive outlook, and don't find myself stressing about what I'm going to wear.
I can't say enough how much I love bootcamp. I always have a sound mind after class, and look forward to seeing my bootcamp family each week. Plus, the location…you can't beat that!
It just goes to show that you get out what you put in. It may be tough at first, but it's totally worth it."
Erika thank you so much for sharing your story with us!!  We are so proud of you and thankful to be a part of your journey!! If Erika has inspired you, please leave her a note of encouragement! <3