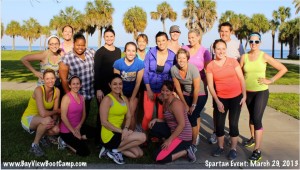 Our Core Values:
Continuous Never-Ending Improvement 
Vitamin "E" = Elevate, enthuse, empower, and exceed expectations
Create a sanctuary of encouragement, healthy competition, and over-abundant value.  Be that 3rd place beyond work and home.
Inspire positive action


---

Laura Forte: Owner of Bay View Boot Camp, Personal Trainer, Boot Camp Coach, TRX Certified, USA Weightlifting Level 1
Hi!  I'm Laura Forte and I am a fitness professional lucky to live in the beautiful downtown St. Petersburg area.  I graduated with a degree in Exercise Sports Science from the University of North Carolina at Chapel Hill.  I was a personal trainer through college, and then entered into the pharmaceutical industry for a few years.
Almost 4 years ago, I finally to the leap of faith and quit the corporate world to start my own brick and mortar fitness business and pursue my passion.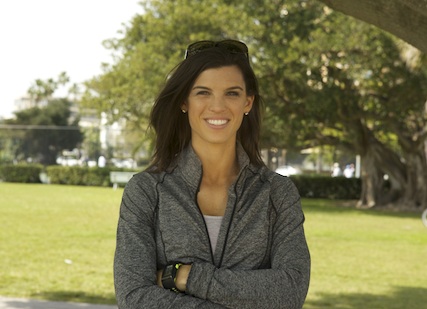 I couldn't come more full circle!  I've helped take people off of the very same cholesterol I sold 4 years ago!!
Our Bay View Boot Camp coaches and myself are passionate about health and fitness, but that's not all.  We are also passionate about people and helping people realize their full potential.
We enjoy training clients both in a group setting and 1 on 1 personal training environments.  The atmosphere of our Bay View Boot Camp program is similar to being on a team sport – every workout is fun, challenging, and different!
At Laura Forte Fitness, we strive for excellence with our boot camp program, personal training services, and transformation programs to be the very BEST fitness program in St. Pete!
Please contact me by phone at (727) 754-0111  or by email at laura@laurafortefitness.com.
---
Gail McClure: Personal Trainer, Boot Camp Coach, TRX Certified
Hi!!  I'm Gail McClure.  I am a wife and mother of two, and I have spent most of my life taking care of others.  I finally realized I needed to take care of myself in order to be my best for everyone else.  I decided that getting my body in shape was the first step to better health.  To my delight, along with that came a better mind set.  I felt so amazing, that I decided I wanted to become a trainer so I could help others feel and look their best.
Bay View Boot Camp changed my life by showing me how many wonderful things come from being fit, and watching the trainers make such a positive impact on so many lives made me decide I wanted to do the same.  It is so fulfilling to share in the joy when someone reaches that next fitness goal or loses that unwanted weight!!
I would love to share your fitness journey with you, and help you succeed in whatever goals you may have. Personally, I want to stay healthy so I can enjoy all that this life has to offer.  Each day if a gift, and appreciating it is so much easier when you feel good!!
---
Jill Dennes, Personal Trainer, Boot Camp Instructor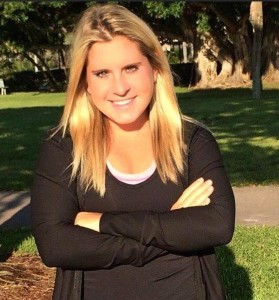 Hi I'm Jill and I'm so excited to be a part of the Bay View Boot Camp team!!  I recently graduated from Lock Haven University in Pennsylvania where I earned my B.S. in Recreation Management with a concentration in Fitness Management. I also have a minor in Community Health Science.
I had an internship in St. Petersburg, Florida this past summer and loved the warm weather, so I knew I had to come back down. I have a passion for working out and helping others achieve their goals. I taught a high intensity interval training class at Lock Haven University, and I loved it! I became a leader and role model to many of my colleagues.
I am very athletic and enjoy playing a variety of sports including basketball, field hockey, volleyball, and soccer. Growing up I knew I always wanted to pursue a career in sports or health and wellness, which is why I chose the field of study I did.
I'm finishing my internship at Tampa Verizon Health and Wellness Center where I train many of the employees. I instruct small group exercise classes, one on one training sessions, and also love to take some of the members on a run in Downtown Tampa. I love to run and my goal is to complete a marathon one day!
I am very excited to get the opportunity to be part of the Bay View Boot Camp coaching team.  I cannot wait to meet and get to know all the members!
---
John Gentile, Personal Trainer
Hey there!!! I am John Gentile and I couldn't be more excited to join such an amazing team of professionals. I am originally from Connecticut, relocated down here for college where I obtained a B.S. in Human Movement and Performance at Florida Southern College in Lakeland, Florida. During my college career I joined the Sigma Alpha Epsilon fraternity where I was president during my junior and senior year. I have been in the personal training/strength and conditioning field for about 9 years now and it has been quite a journey. I have worked in my share of conventional gyms and still do. One of the biggest accomplishments I have performed in my career is working for the Detroit Tigers baseball team as a strength and conditioning coach for five seasons. During my fifth season with the Tigers my peers in the Florida State League voted myself as Strength Coach of the Year.
Credentials: NSCA: CSCS, USA Weightlifting Level 1, CPR/AED
I enjoy playing and watching sports, competing in crossfit competitions, weightlifting, running around with my dogs.I am a huge Boston sports fan especially the Patriots.
"The best preparation for tomorrow is doing your best today."
I will push you, motivate, and hold you accountable. Stay positive and work hard everyday. Let's see where our journey can take you.