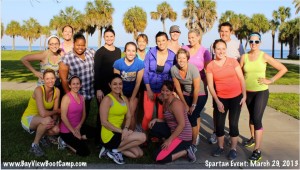 Our Core Values:
Continuous Never-Ending Improvement 
Vitamin "E" = Elevate, enthuse, empower, and exceed expectations
Create a sanctuary of encouragement, healthy competition, and over-abundant value.  Be that 3rd place beyond work and home.
Inspire positive action


---

Laura Forte: Owner of Bay View Boot Camp, Personal Trainer, Boot Camp Coach, TRX Certified, USA Weightlifting Level 1
Hi!  I'm Laura Forte and I am a fitness professional lucky to live in the beautiful downtown St. Petersburg area.  I graduated with a degree in Exercise Sports Science from the University of North Carolina at Chapel Hill.  I was a personal trainer through college, and then entered into the pharmaceutical industry for a few years.
Almost 4 years ago, I finally to the leap of faith and quit the corporate world to start my own brick and mortar fitness business and pursue my passion.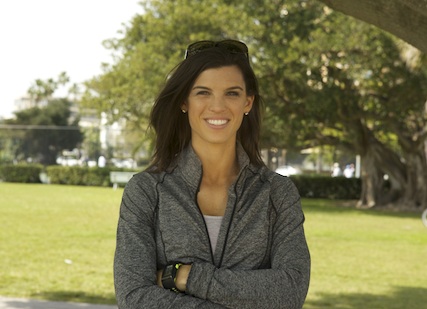 I couldn't come more full circle!  I've helped take people off of the very same cholesterol I sold 4 years ago!!
Our Bay View Boot Camp coaches and myself are passionate about health and fitness, but that's not all.  We are also passionate about people and helping people realize their full potential.
We enjoy training clients both in a group setting and 1 on 1 personal training environments.  The atmosphere of our Bay View Boot Camp program is similar to being on a team sport – every workout is fun, challenging, and different!
At Laura Forte Fitness, we strive for excellence with our boot camp program, personal training services, and transformation programs to be the very BEST fitness program in St. Pete!
Please contact me by phone at (727) 754-0111  or by email at laura@laurafortefitness.com.
---
Gail McClure: Personal Trainer, Boot Camp Coach, TRX Certified
Hi!!  I'm Gail McClure.  I am a wife and mother of two, and I have spent most of my life taking care of others.  I finally realized I needed to take care of myself in order to be my best for everyone else.  I decided that getting my body in shape was the first step to better health.  To my delight, along with that came a better mind set.  I felt so amazing, that I decided I wanted to become a trainer so I could help others feel and look their best.
Bay View Boot Camp changed my life by showing me how many wonderful things come from being fit, and watching the trainers make such a positive impact on so many lives made me decide I wanted to do the same.  It is so fulfilling to share in the joy when someone reaches that next fitness goal or loses that unwanted weight!!
I would love to share your fitness journey with you, and help you succeed in whatever goals you may have. Personally, I want to stay healthy so I can enjoy all that this life has to offer.  Each day if a gift, and appreciating it is so much easier when you feel good!!
---
Allison Archer, Boot Camp Instructor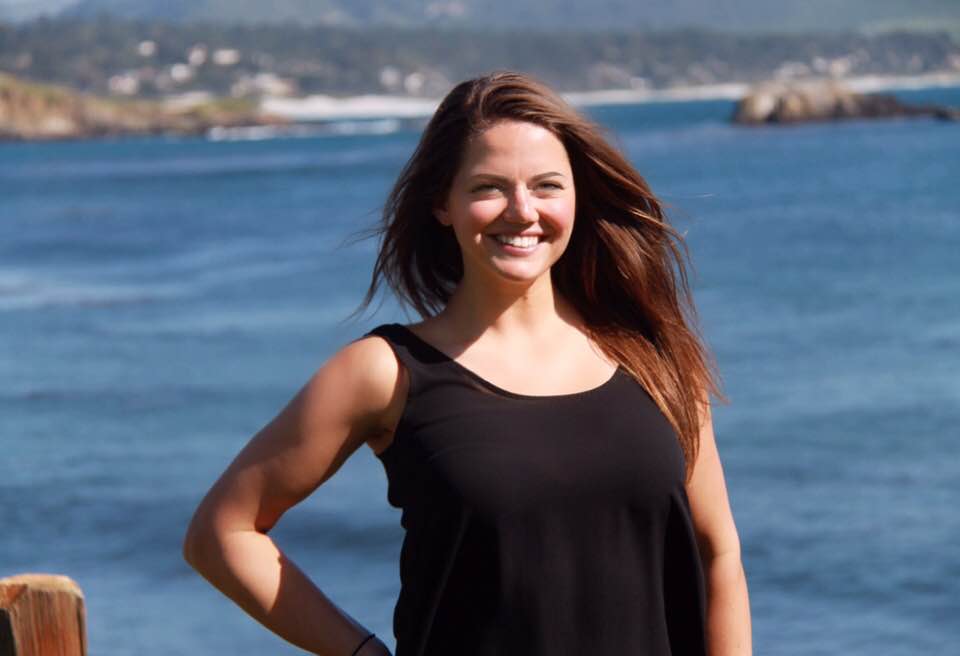 Hello Bay Viewers!  My name is Allison and I'm so excited to be joining such an inspiring boot camp family.  In the seven years I've lived in St. Petersburg, Florida, I must have run or rolled or walked past this high-energy fitness group a thousand times and it is so great to finally be apart of the magic.
Originally from the mid-west, I was always active in some sort of athletic training – formally and just for fun.  When I was very young I began doing gymnastics and running competitively, in college I got my first personal trainer, and in my early twenties I became a backpacking guide in the Rocky Mountains, leading trips through mountains and caves.  When I moved to Florida, I knew right away I wanted to continue the active lifestyle outdoors, so I got my personal training certification from NASM, which led to teaching boot camps.  Since then, I've become a registered yoga teacher and been certified as a stand up paddle guide and stand up paddle yoga instructor.  Being active outside is definitely my happy place!
My favorite thing about group fitness is the social aspect – isn't working out so much more fun with friends?  I love the intensity we bring to our own workouts when we have the support and motivation of friends around us.
One thing I'm sure of – you all motivate me as much as I motivate you.  With the positivity and energy of Bay View Boot Camp backing us, we can all accomplish wonderful things together.
---
Paige Klingensmith, Boot Camp Instructor

Hi there!  My name is Paige Klingensmith and I am beyond excited to join the Bay View Boot Camp team!  I am originally from Pennsylvania, but relocated to attend USF at the gorgeous downtown St Petersburg campus.  While pursuing my bachelor's degree in Health Sciences, I worked at the university's rec center and fell in love with fitness.  Though I started as an office assistant, I began teaching group exercise classes and went on to obtaining a certification in personal training.
I absolutely loved teaching classes and training clients one on one, but was unable to do so after an automobile accident in Fall of 2015.  After months of physical therapy and time away from the gym, I was able to start working out again in Spring of 2016 and fell even more in love with fitness.  Now that I am fully recovered, I am thrilled to reach new fitness goals and help others achieve theirs as well!