I am so very excited to share with you this week's 'Transformation Tuesday' story.  
I would call this woman one of my heroes.  She inspires me weekly not only because of her 100% commitment to each and every workout and transformation challenge.  She gives that in life, too.  Not only has she had an incredible physical transformation, I've seen her become more confident and empowered through changing her lifestyle.  Please welcome Gail and read about her story.. in her own words.
My life before boot camp was pretty sedentary.  I spent a lot of time at home taking care of our special needs son, and he was getting bigger and stronger and I was getting weaker.  I also struggled with anxiety.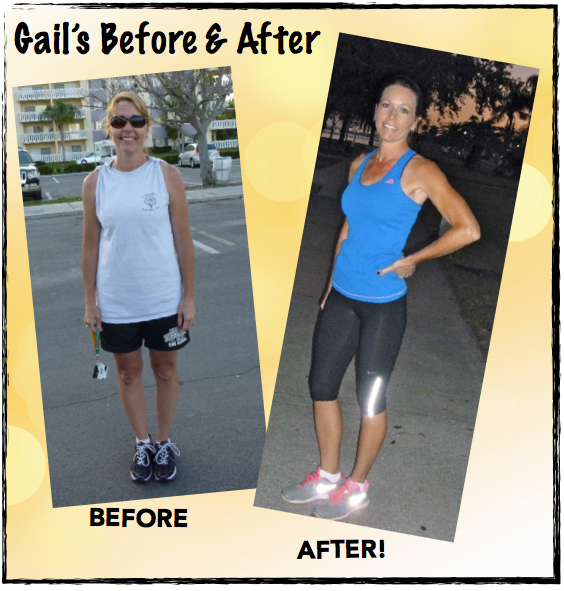 I was at Tropical Smoothie one day and saw Laura's card.  I decided to try boot camp because I realized it was time to get strong and in shape.  Since the first week was free (click here for your free trial week), what did I have to lose?!!!  Well, I will tell you…… a total of 25 pounds and 12+% body fat.
After my initial free week, Laura was doing a 21 day challenge, which included a meal plan and unlimited boot camp.  I knew I could commit 3 weeks, so I signed up.  Well I ended up losing 11 pounds which was awesome, but the biggest difference I noticed was the way I felt.  I had less stomach issues and much more energy.  I was hooked.  Since then I try to make it to boot camp at least 4 times a week and have done every challenge that Laura has had.  I have learned so much about fueling my body with the right foods and how important it is to take care of myself in order to take care of others.
I love my new lifestyle because not only do I feel better physically, but mentally as well.  Obviously losing weight and getting in shape are great benefits, but I have much less anxiety.  After seeing my results, it inspired my husband and daughter to start boot camp.  Also, the support and encouragement from not only Laura but other boot campers as well is worth more than words can say.  A great group of people led by an awesome trainer.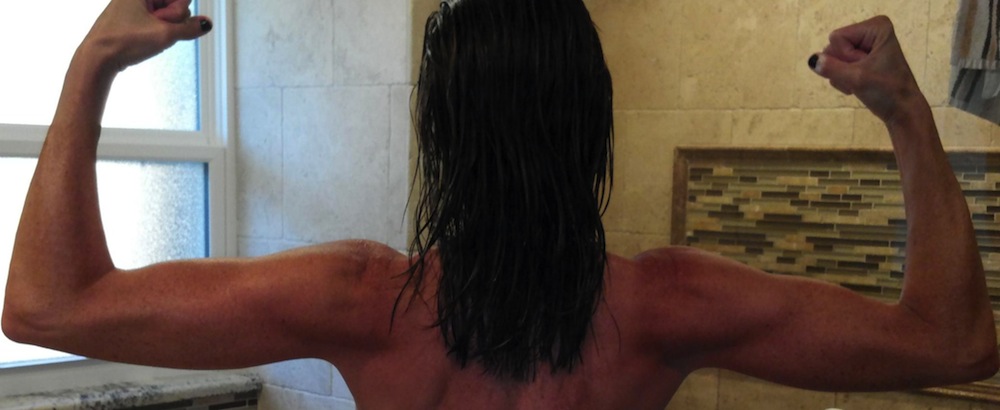 My advice for others would be that it's never too late.  I didn't start boot camp until I was almost 45, and I am in the best shape of my life.
You ROCK Gail!!!  Please leave a note of encouragement below and congratulate Gail on her awesome success so far.  If you want to try us for our one week free trial special, click here and start tomorrow!