As a busy Athletic Trainer, Clare Harvey continues to be more and more determined and dedicated to taking her results to the next level.  She's usually the "one to beat" for our competition workouts and keeps a great pace, encouraging others to push even harder!  Six months into Bay View Boot Camp, and she continues to beat her personal best fitness records month after month!!
Be inspired this week by Clare as she shares her fitness story.. in her own words!
What was your life like before Bay View Boot Camp?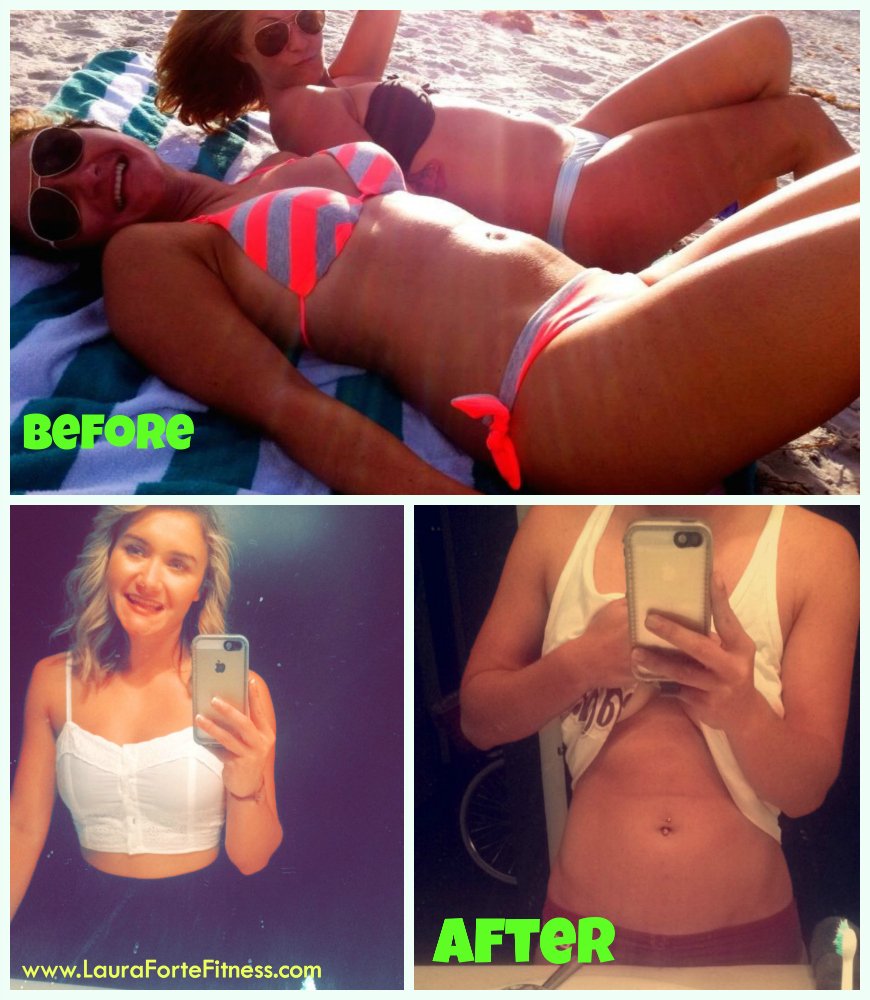 I had just moved to St. Pete without knowing a single person and was working crazy hours to keep myself busy. I was traveling all over with various athletic teams and working as many games as possible with heavy drinking on the weekends. I would try to run twice a week but I HATED running. (I was a swimmer for 10 years and was not made for land activities.)
Why did you decide to sign up for boot camp?
I was bored with running and hated writing my own workouts for the gym. I also didn't know anyone and had zero motivation to go do something. The only reason I was running was so that my clothes continued to fit. I had taken group classes before in college and loved having the competitiveness once again.
What do you love most about your new lifestyle?
I LOVE HAVING ABS!! I will sometimes catch myself staring at myself and taking selfies of just my abs. I also have a set schedule with my workouts and am more than motivated everyday to come to class.
Why is your personal health and fitness so important to you?
I have always been athletic and love being competitive. As an athletic trainer I think it's important for me to be fit and able to participate in different practices and rehabs with college athletes. I also know my family health history and when it comes to filling out doctor paperwork I find myself checking yes next to almost every disease/condition. I've been recently exposed to patients with horrible health and it terrifies me. What if that's me one day?
What has been your results and experience from our program and eating cleaner?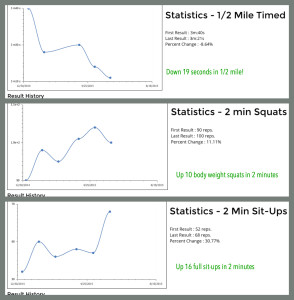 I think I've benefited most from changing my diet. I was always able to work out and remain a certain size but was never improving and toning like I wanted to see. It probably had something to do with the fact that I was eating a cupcake every single day and eating anything and everything I wanted. I could put away a whole large pizza by myself with no problems at all.
Since then I have learned about portion control and eating cleaner. I started a paleo diet and have since lost 5 lbs and feel more energized every day.  Also, since joining boot camp I have met so many people.
What advice would you give to other recent graduates in a similar situation as yourself?
Most people in my situation probably wouldn't think that they had much to change. I would tell them that I have more fun waking up before the sun and going to boot camp than eating a cupcake for dinner.
What are your results?
In the last 2 months I have set a new PR (personal record) in almost every fit test!!
Awesome work, Clare!!  Thank you so much for sharing your story.  As a coach, you are always a pleasure to train and we love having you as part of our boot camp family.
If Clare has inspired you by her story or during class, please leave her a note below and let her know!