Can't wait to share with you Erin's story.  She always has a 'no excuses' attitude – and she'll even go for a run before/after boot camp so she can hit her goals.  She doesn't find the time for exercise.. she makes the time.  So proud of her and all she has achieved this year!  Read her story and let it be momentum to get you inspired!!
"I caught the fitness bug years ago while trying to lose a few pounds for my wedding. I started with workout videos and walking, took some Jazzercise classes at the local rec center, and eventually joined a gym. I managed to lose a few pounds and maintain my weight, but working out started to feel like a chore.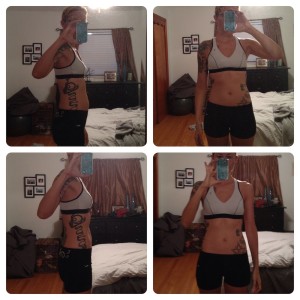 I was also tired of feeling weak and tired, and wanted to look and feel strong instead of just "get skinny." So I joined a different boot camp through my school and loved the camaraderie and the variety of exercises. It was only offered twice a week though, and I needed more. I also wasn't feeling challenged anymore.
So when the art teacher at the school I teach at mentioned Bay View Boot Camp's free boot camp/ school supply drive, I was definitely interested.
After that one free class, I signed up for a week, and I was hooked. It wasn't easy, but I loved it! I decided to sign up because I knew I was pushing myself (and being pushed!) much harder than I ever would on my own at the gym or at-home workouts.
I felt accountable to the group, and to Laura, and because I was paying monthly, I made it a point to go as often as possible to get my money's worth!!
Bay View Boot Camp brought a competitive side out of me I thought was only reserved for Scrabble! I found myself trying to sprint a little faster, squeeze out that last push-up, or jump rope a little quicker than the guy next to me. Being a clumsy, awkward kid (literally the last one chosen for sports teams in middle school), it felt good to finally be good at something!
This didn't happen overnight, of course. But I was amazed at how fast I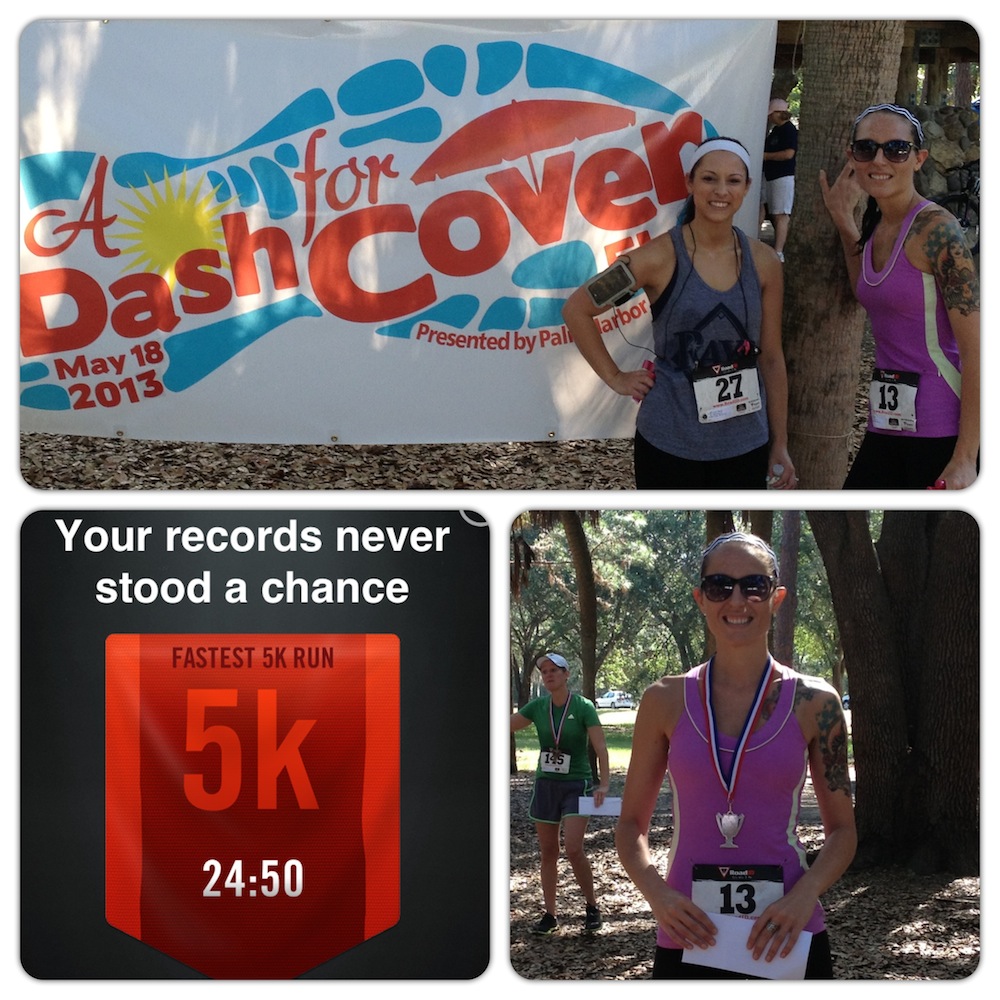 was gaining strength and endurance. Laura's fit tests every 5 weeks or so really proved that to me as well.
I was also surprised at how much my running improved as a result of my strength training. The speed work and agility exercises we do have improved my 5K time by 5 minutes over the last year! I placed second in my age group at a 5K in May- it was the best feeling.
The clean eating tips and meal plans from the two challenges I've participated in through Bay View Boot Camp have helped me to be in my best shape ever at 36. I've turned into one of those people praising the virtues of green smoothies! My boyfriend rolls his eyes at my protein powder, Ezekiel bread, flax seed, and fish oil, but I'll convert him one day! :)
Last but certainly not least, I've met some really great people, and felt supported and encouraged on my fitness journey. Laura really cares for her clients, and it shows. I have lost a few pounds, gained muscle mass and confidence, as well as gaining a whole boot camp family. Worth every penny.
My advice for anyone who's in need of a recharge, looking to get healthy and release some stress, is to take the leap and give it a try. You'll be glad you did."  
SO awesome, Erin!  Can't wait to see what new records you break next year! :)  Please leave a note for Erin below and help her keep up the momentum in her fitness journey.