This week you are hearing from one of the most humble, hard working members of our boot camp crew and has been for the past 3 years.  A recently retired firefighter, Scott is always giving 100%.. even when he would come straight to class after working a 24-hour shift.
He has fun at boot camp – and is always a pleasure to train.  I'm so thankful he is part of our 8 AM boot camp family!  Make your day better and read Scott's Transformation Tuesday story!
What was your life like before you started boot camp?
My exercise journey started when I was 24. I started lifting weights and soon got into bodybuilding. I entered a local contest in 1980. Along came marriage, kids, and a new career. I realized that there was more to life than pushing weights around the gym.
What made you decide to take your training to the next level and join our program?
I had continued to work out through the years and practice yoga but my trips to the gym became less frequent.   In 2012 I realized I needed to shake things up and try something new that would help my endurance and strength in my last few years as a firefighter. I walked by Bay View Boot Camp one Saturday and thought that it looked like something for me.
What are the biggest changes you have seen in yourself – not only physically, but mental/emotional also.
I was not focused mainly on losing weight but I have lost 12 pounds and almost 3 inches from my waist. I feel good, have much more energy and mental focus. It becomes very evident to me how much the workouts are helping when I miss a few!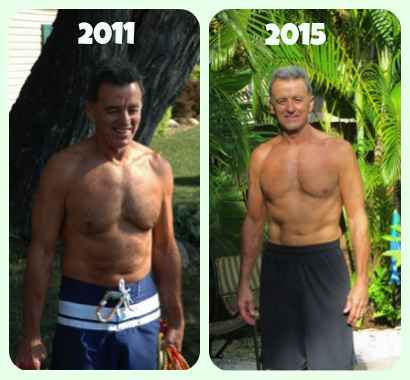 What do you love most about your new lifestyle?
A new found energy and aerobic ability.
Why is your personal health and fitness so important to you?
As I get older I have realized I can't change the outcome but I can positively affect the journey. I will get a lot more enjoyment out of life if I stay in shape.
What has been your results/experiences from boot camp/eating better and changing your lifestyle?
While hiking in Devil's Lake Park in Wisconsin this past April I found it much easier to trek the familiar trails than it was ever in the past – even in my 30's! On a week to week basis – although I constantly have my butt kicked in boot camp – I enjoy the feeling I get for the rest of the day.
What is your motto/advice for others who were in a similar situation to yourself?
Just give it a try and keep moving! It has never been easy but I feel that Laura and my other comrades and trainers at Bay View Boot Camp have been instrumental in my progress and adherence to my life goals. I am lucky to be in such a great group.
Scott – thank you so much for being a member of our family and sharing your story!!  If you've been inspired by Scott either during class or by his story, please leave him a note below!